Artillery Hornet 3D Printer
Artillery Hornet 3D Printer is a new series which targets younger makers. It offers easy assembly, self developed 32-bit motherboard, Ultra Quiet Stepper Drivers, Titan Extruder, Modular Hot-end, Integrated Cabling etc. The printer also enables the Mesh Leveling which is for Marlin 2.0, which you can fine tune with babysteps with the 9 points mesh, which make the leveling more accurate.
Easy Assembly – 95% pre-assembled, few minutes to set up.
Titan Extruder – Artillery Hornet 3D Printer uses Titan extruder for stronger extrusion, stable filament feeding.
Modular Hot-end – Integrates all-copper nozzles, fast melting and heating. Three dimensional heat dissipation to help high precision printing. Modular design makes it easy to maintain and repair.
Integrated Cabling – Multi purpose cable, power, signal, filament feeding all in one. Neater, safer and durable. Easier when try to print TPU.
Aluminium Base + Sturdy Gantry – Full metal profile to ensure sturdiness and durability.
Ultra-Quiet Stepper Driver – Exclusive stepper driver provide ultra quiet printing.
Larger Rotary Knob – Easier to do the levelling.
Coated Tempered Glass Platform – coated glass platform for higher energy efficiency
Intergrated structure
Styling in Creativity
Sturdy Framework
Cost Effective
High Precision Printing
Tempered Glass Platform
Silent 32bit mainboard
Optimized user experience
Exclusive Patent Pending Cable Harness
Higher Thermal Energy efficiency
Coated tempered glass platform with aluminium DC heating plate, uniform heating, high energy efficiency, a foundation to printing quality and success rate; special coating on tempered glass, eliminate the needs of adhesive for print to stick to build platea, no more warping and easier to remove your model.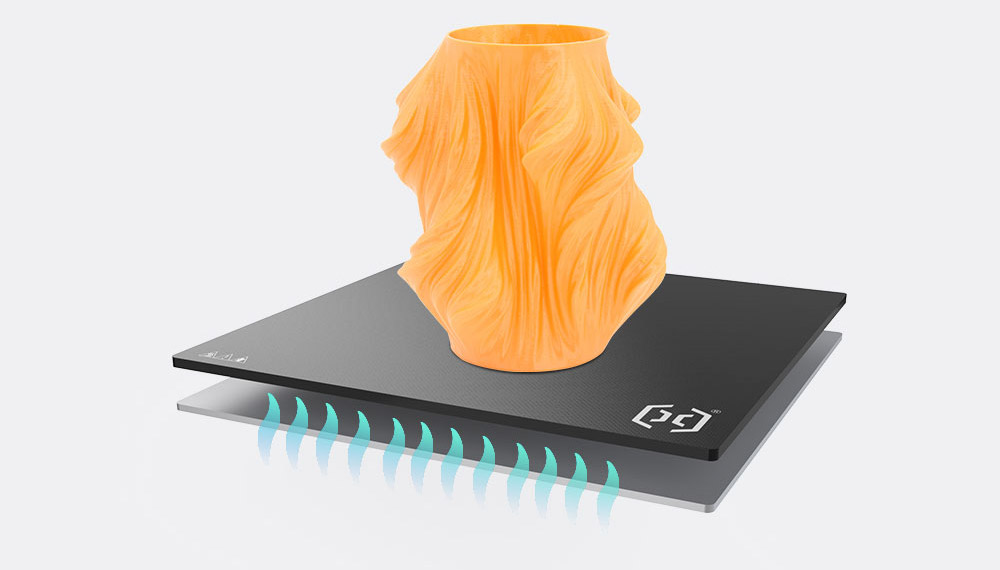 Manual and Stock Firmware https://artillery3d.com/pages/downloads